Our Construction and Surety Experience includes: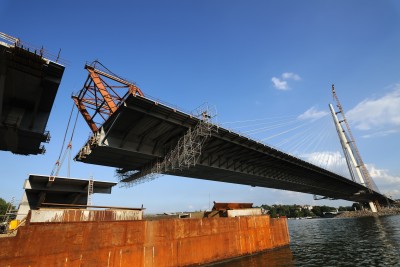 Representation of a national surety in one of its biggest surety losses in its history. Overall claim included thirteen (13) separate public construction projects in default in New York, New Jersey, and Pennsylvania with the negotiation of takeover agreements, turnover agreements, and hybrid completion agreements. Claim also included over four hundred (400) payment bond claims. Approximately one hundred fifty (150) lawsuits were commenced or defended, including lawsuits against the United States for the wrongful levy and seizure of funds in the possession of the State of New York earmarked by the State of New York and the surety to be used for completion of a public job; an indemnification action against the bonded entities and principals; and a liability action against the procuring bonding agency for fraud and misrepresentation.
The successful takeover upon contractor default and completion of a multi-cell landfill over a 98 acre parcel valued at over $14,000,000. Issues include renegotiation of labor union agreements; known and newly discovered environmental hazards; public relations, press monitoring and political interest; owner disputes over quantity and quality of work performed; third-party claims to remaining contract funds; worker safety and health, proper gear and shoes, medical check-ups, and zero loss policy; milestones and liquidated damages.
The successful takeover upon contractor default of a design-build-build project with personal injury aspects that were resolved in mediation.
The successful representation of owner and designer in a personal injury action whereby defective designs were alleged. Employee violated written policies regarding safety, lifts, usage of equipment, and working from elevated positions.
The successful resolution in mediation involving an insurance company and contractor in joint representation whereby personal injury was sustained in a work zone by third-party. Claims of negligent operation of motor vehicle defeated claims of negligent design and construction.
The successful representation of a contractor awarded a demolition bid for a municipality involving asbestos. Upon mobilization and commencement of work, unknown hazard of industrial waste was discovered underground. Municipality reluctant at first to void contract by operation of law. Arguments presented included: contract void by failing to comply with state and federal laws; contract void by public policy; defective and incomplete plans, specifications and surveys; project is non-feasible resulting in a void contract; failure of project owner to make site ready and available for work; material and cardinal changes to work resulting in void contract; owner failed to perform its contractual obligations; breach of covenant of good faith and fair dealings; failure to provide an opportunity to cure; and failure to properly declare a default. OSHA, DEC and EPA were brought in due to subsequent claims between the parties. Contractor was finally relieved of its contract without litigation or further claims from any party. Successful mediation involving a surety who took over a construction contract pertaining to the addition and renovation of a school. Surety was granted additional sums of monies for contested work performed outside the scope of the bid and contract and as directed to be performed by project manager.
Creating a Disabled-Veteran Owned construction company focused on general construction projects with approval from the U.S. Department of Veterans Affairs and the Small Business Administration.
Negotiation of construction contracts involving Native Americans and American parties for Native American projects with issues pertaining to bonding and waiver of sovereign immunity.
Representing developers and contractors in performing historical prior usage investigations of real property through FOILs, interviews and subpoenas.
Representing contractors on emergency court actions pertaining to illegal and wrongful bid practices.
Representing contractors with respect to Union audits, claims, withdrawal from collective bargaining agreements, arbitration, settlement and affiliated closed-shop companies.
Reported decisions include: Chautauqua Co. Division of Solid Waste v. Haseley Construction Co., Inc. et al., 753 N.Y.S.2d 822 (2003); Jessica Communale v. Sealand Contractors Corp., 771 N.Y.S.2d 631 (2004); Kemper Ins. Companies v. U.S., 2004 WL 1811390 (W.D.N.Y. 2004); Masters Edge, Inc. v. Kemper Ins. Companies, 11 A.D.3d 1034 (4th Dep't 2004); Aaron v. Pattison, Sampson, Ginsberg & Griffin, P.C., 69 A.D.3d 1084 (3d Dep't 2010).
Frequent lecturers and authors in the construction, bonding, commercial litigation, environmental and real estate areas, including articles with IRMI (including Design Build Risk and Insurance Manual).
Our Commercial Transactions and Litigation Experience Includes: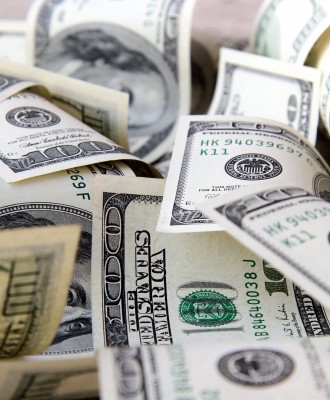 Representing clients purchasing various size businesses with multiple lenders, Small Business Administration and Community Development participation, buying back of shares, and creating subsidiary companies for purposes of holding real estate and equipment.
Representing women-owned businesses in the creation of corporate entities, securing financing, obtaining business permits and licensing, petitioning for variances and land zone changes, developing market plans and strategies, lining up succession plans and key-man insurance, and marketing for investment.
Representation of a client that sought to purchase property from a not-for-profit that was subject to criminal investigation and required approval from the Attorney General.
Representing land owners against developers' attempts to invade residential zoned area, environmentally protected area, and otherwise restricted land use zones.
Representing land owners against municipalities' wrongful actions in attempt to shut down businesses and otherwise deter land owners from permitted land usage.
Representing land owners in multi-tenant eviction actions, multi-tenant management, collections, bankruptcy, and appointment of receivers and trustees.
Representing land owners in claims involving easements, trespass, water rights and deed restrictions.
Representing tower erectors and installers in land contracts, leases, maintenance agreements and with local, State and Federal regulations.
Representing alternative power contractors and developers on State and Federal funding, contract negotiations with customers and land owners, land leasing rights, and private and traditional financings.
Representation of not-for-profits including charitable organizations, religious groups and hospitals, with purchases of real property, multi-party lender arrangements, government seizure and take-over, creation, financing and dissolution.
Representing shareholders against other shareholders and corporations for breaches in fiduciary duties, fleecing corporate assets, wrongful lock-outs from company, side dealings, and defending against claims from creditors and New York State and Internal Revenue Service.
Our Creditor Representation Includes: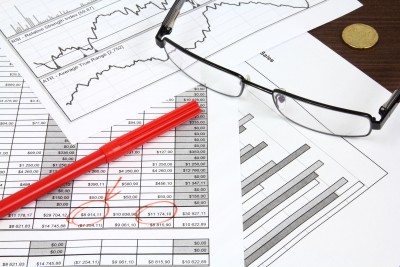 Representing first positioned secured lenders in commercial debtors' bankruptcy cases with the debtors' guarantors in separate bankruptcy cases, including weekly review of operation reports, receivables and payables, and lender approval of any disbursements over certain threshold.
Representing lenders and creditors pursing same collateral as another party who claimed equal rights to the collateral.
Representing commercial parties with respect to freezing and preserving assets prior to final determination on the merits of legal cases.
Representing lenders, creditors and contractors in the collection of large-volume account receivables.
Representing lenders in the take-over and wind-down of corporate debtors including installation of management, drop boxes, renegotiation of contracts and leases, collecting of account receivables, settling of account payables, selling assets at auction and in private sales, compliance with UCC, and handling of employee management and employee funds.
Representing foreign creditors as against American companies with respect to purchase agreements, warranties, options, and debts due.
Representing lenders and creditors in assignments and sale of their positions, loan documents and collateral.
Assisting lenders with U.S. Small Business Administration including loan participation and calling of guarantees.
Representing lenders in bankruptcy with respect to lift-stay motions for real properties located throughout the United States.
Representing lead lenders in collecting debts and pursuing guarantors, and liquidating corporate assets for group of lenders with participation agreements, subordination agreements, and U.S. Small Business Administration guarantees.
Representing lenders in a multi-party lender workout requiring cash infusion by each lender to customer, liquidation, overseeing key management, installation of overseeing team, spinning off services, wind-down and dissolution, sale and cash recoupment.